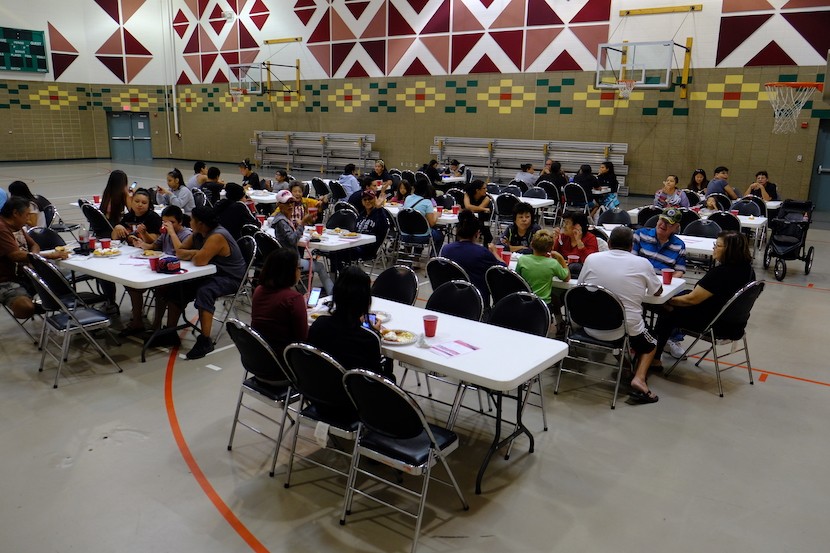 Elder Abuse Advocate Michael Davis attended the District IIa community meeting at Chiminising Community Center on August 21 to share information about the Band's Elder Abuse Prevention Program.
Michael said Elder abuse can include physical abuse, emotional abuse, neglect, self-neglect, sexual abuse, and financial exploitation. The program is currently working on 60 cases and has many success stories.
Financial exploitation is present in all Mille Lacs communities, Michael said, because Elders have a hard time saying no to their family members. Mike and his colleagues can help Elders and their families find the resources they need to end financial exploitation and other forms of abuse.
"If you have a concern, call us, and we will investigate," said Michael. "We have people working for the Band who care about our people, and we put our Elders first."
Carrie Sam, a Community Advocate with the Family Violence Prevention Program, was also in attendance at the meeting. Carrie brought information about the Family Violence Prevention Program and the Women's Group that meets on Thursdays from 3 to 4:30 p.m. in the District I Community Center's community room.
The Family Violence Prevention Program's 24-hour crisis line number is 1-866-867-4006. You can also call Community Advocates directly: Carrie Sam, 320-630-3811; Winnie Davis, 320-674-0790; Nan Desjarlait, 320-362-0642.
Below: Michael Davis is an Elder Abuse Advocate with the Family Violence Prevention Program. Carrie Sam is a Community Advocate with the program. She is pictured with her husband Jason. Carrie and Jason started a support group for people in recovery called Bi Mawadishiwen or "Come Visit." The group meets on Fridays at 5:30 p.m. (with the exception of holidays and half-days) at Chiminising Community Center.