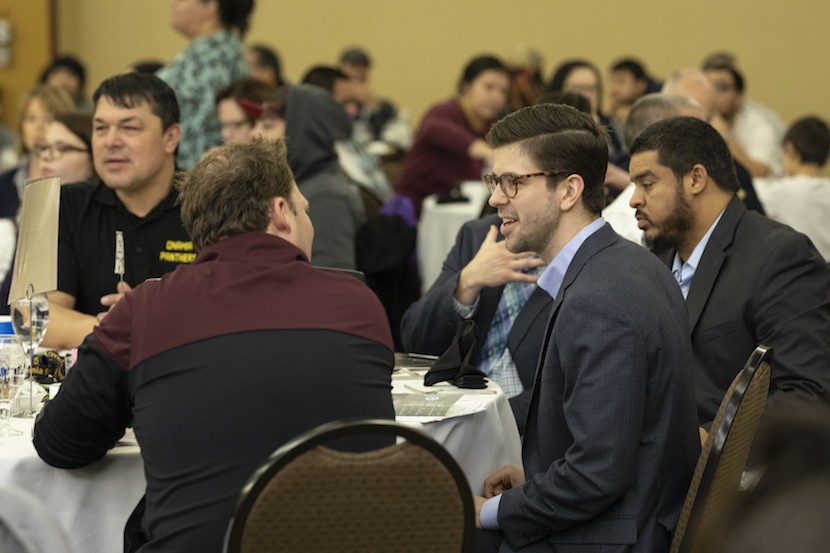 District III Band members will participate in a special election February 5 to vote for a replacement for State Senator Tony Lourey, who was appointed by Governor Tim Walz to serve as Commissioner of Human Services.
A special primary on Jan. 22 narrowed the DFL candidates from two to one. Stu Lourey was chosen by voters to represent the DFL in the special election February 5, facing Republican Jason Rarick and John "Sparky" Birrenbach of the Legalize Marijuana Now party.
Stu Lourey campaigned hard among Mille Lacs Band voters, attending the State of the Band address January 8 at Grand Casino Mille Lacs and the District III community meeting January 16 at Grand Casino Hinckley, where he shook the hands of everyone in the room.
He was introduced by Katie Draper, Director of the Band's Government Affairs Department. "With the State Legislature currently in session, the need to fill this seat is critical," said Katie.
Stu talked about growing up in Kerrick, Minnesota, where he learned about the disparities between rural and urban Minnesota when it comes to affordable housing, health care, and education. Stu would be the third generation of Loureys to represent the region and District III community members.
Polling locations are open from 8 a.m. to 8 p.m.
Election Day luncheons will be held from 11 a.m. to 1 p.m. at Aazhoomog and Meshakwad Community Centers. Rides to the polls will be available. Call 320-495-5006 or 320-515-0846 with questions.
Photo: Stu Lourey spoke with Band members and guests at the State of the Band address on January 8.