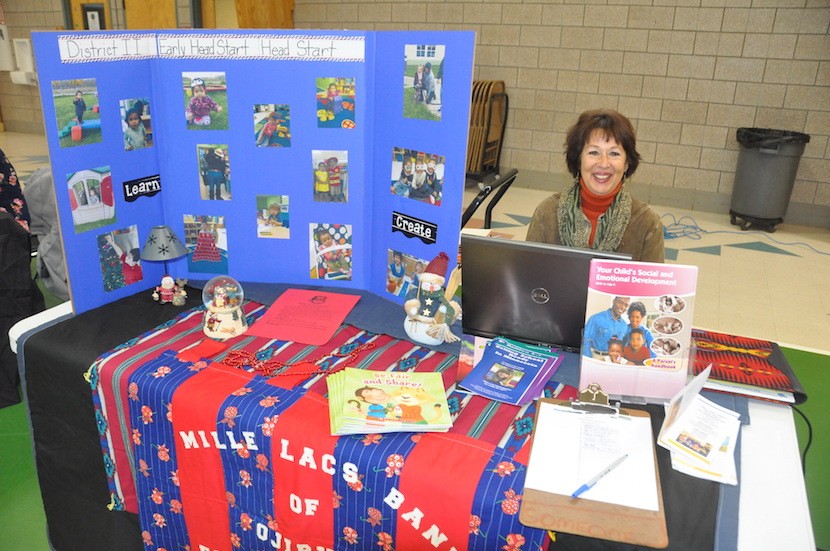 Mille Lacs Band government employees brought information about programs and services to East Lake Community Center December 6 for the first of what is expected to be an ongoing series of "program fairs." The fairs also provide easy access to job and program applications.
Among the programs represented were Health and Human Services, Education (including Niigaan and Early Ed), Child Support Enforcement, Mille Lacs Corporate Ventures, Human Resources, Housing, Aanjibimaadizing (Department of Labor), and Government Affairs (including the Ojibwe Inaajimowin newsletter).
The next program fair will take place at Aazhoomog Community Center in District III on February 14.