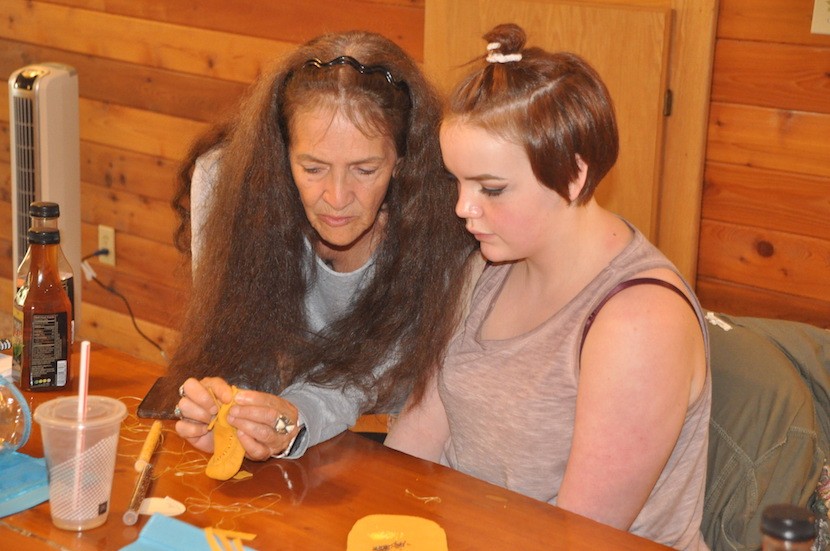 Young mothers learned moccasin-making skills July 18 at the new Government Affairs building in Wahkon.
The class was sponsored by the Maternal and Child Health Program and made possible with help from the Wraparound program, ClearWay, the Statewide Health Improvement Partnership (SHIP) , Trisha Moose, and Carol Hernandez.
MCH Coordinator Sarah Andersen welcomed young mothers and other friends with food, drinks, and moccasin kits.
Clarissa Wilson and her daughter Braylynn, Anna Pflepsen, Rachel Boyd-Vogt, Trisha, Carol, and Sarah enjoyed their day together and went home with new moccasins — and new moccasin-making skills.