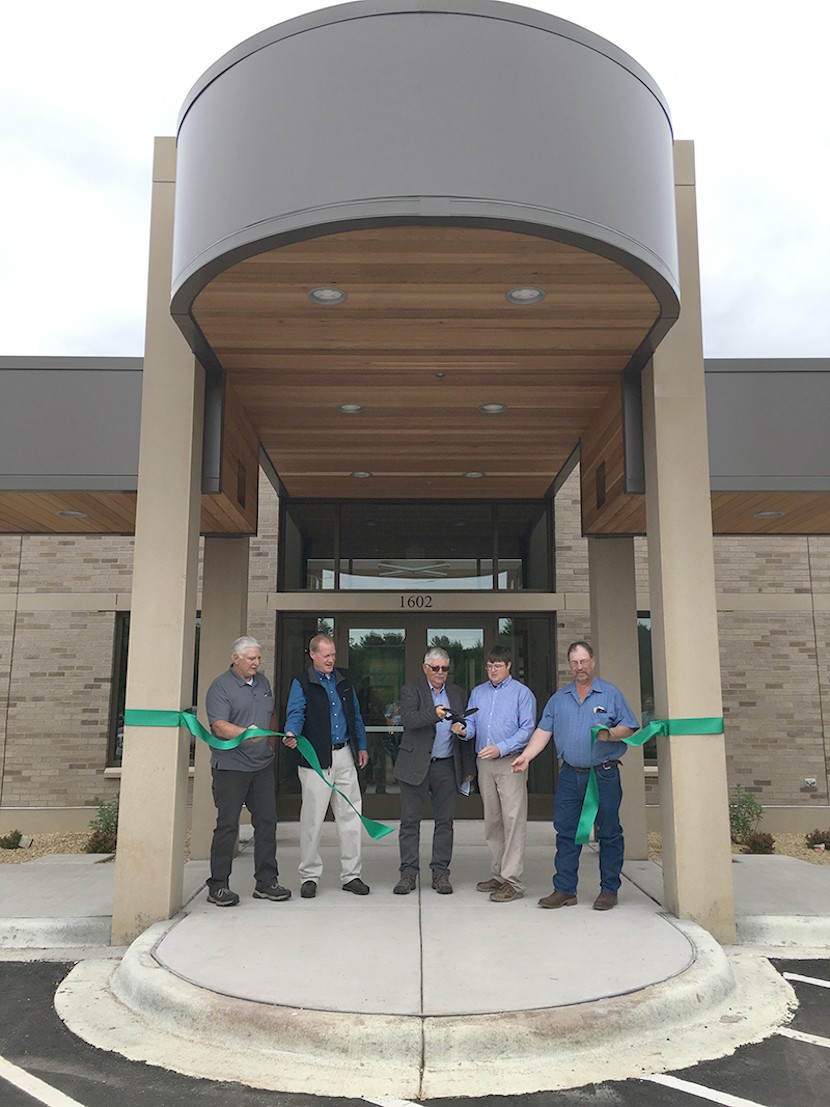 On Tuesday, June 18, the Pine County Board of Commissions held a grand opening of the new North Pine County Government Center in Sandstone. Pine County created a campus for residents of the county to find the services they need in an area that is more centrally located.
Pine County Commissioner Josh Mohr said during his opening remarks after the ribbon cutting ceremony that the goal of Pine County is to "focus on the people." Mohr said he was proud that the building could not have been done without the strong partnerships between the county, the Mille Lacs Band, and the state.
The county consulted with the Band to include signage throughout the building written in both English and Ojibwe. Special thanks to Katie Draper, Bradley Harrington, and Chato Gonzales, who helped with the language consultations.
Mohr continued by saying, "It comes down to the need to work together. When we work together, anything can happen."
In attendance at the grand opening celebration were Minnesota Department of Human Services Assistant Commissioner Stacy Myhre Twite, Pine County Director of Health and Human Services Becky Foss, Pine County Administrator David Minke, and Pine County Commissioners Matt Ludwig, Josh Mohr, Steve Hallen, Steve Chaffee, and John Mikrot Jr.
Special guests were Representatives Nathan Nelson (11B)and Mike Sundin (11A), Senator Jason Rarick (11), and Congressman Pete Stauber's field representative Miranda Janssen. Each of the special guests gave a brief message of congratulations.
Services to be offered at the North Pine County campus are Veterans Services, Financial Services, Public Health, WIC, Child Support, Social Services, and a community meeting room that will also be used as an Emergency Operations Center in case of an emergency."