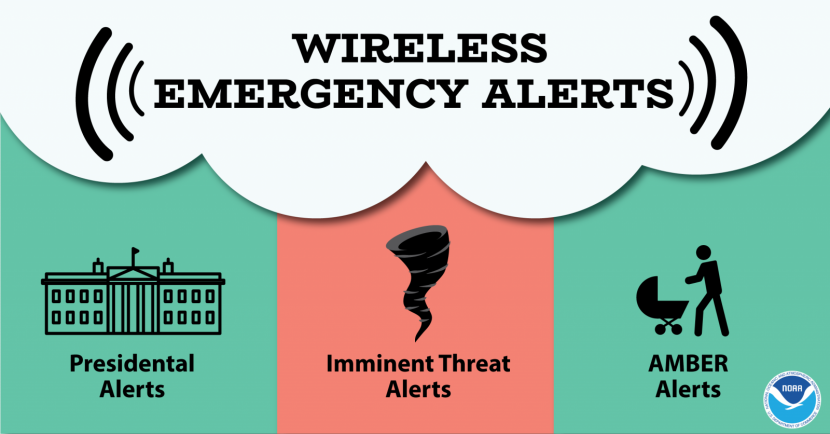 April 8-12 is Severe Weather Awareness Week. Please see below for information and links to helpful material about alerts, severe weather, flooding, tornados, and heat.
Day 1: Warnings
It's important to know the difference between severe weather watches and warnings. A Watch means "be prepared, severe weather is possible," and a Warning means "take action, severe weather is expected." For more info click on the links below, and please feel free to share the attached resources with your coworkers, friends, and family. Receiving alerts about severe weather could save your life! Be sure to have multiple ways to receive warnings.
A Video on How to Receive Warnings
Creating Your Emergency Communication Plan [for the workplace & home]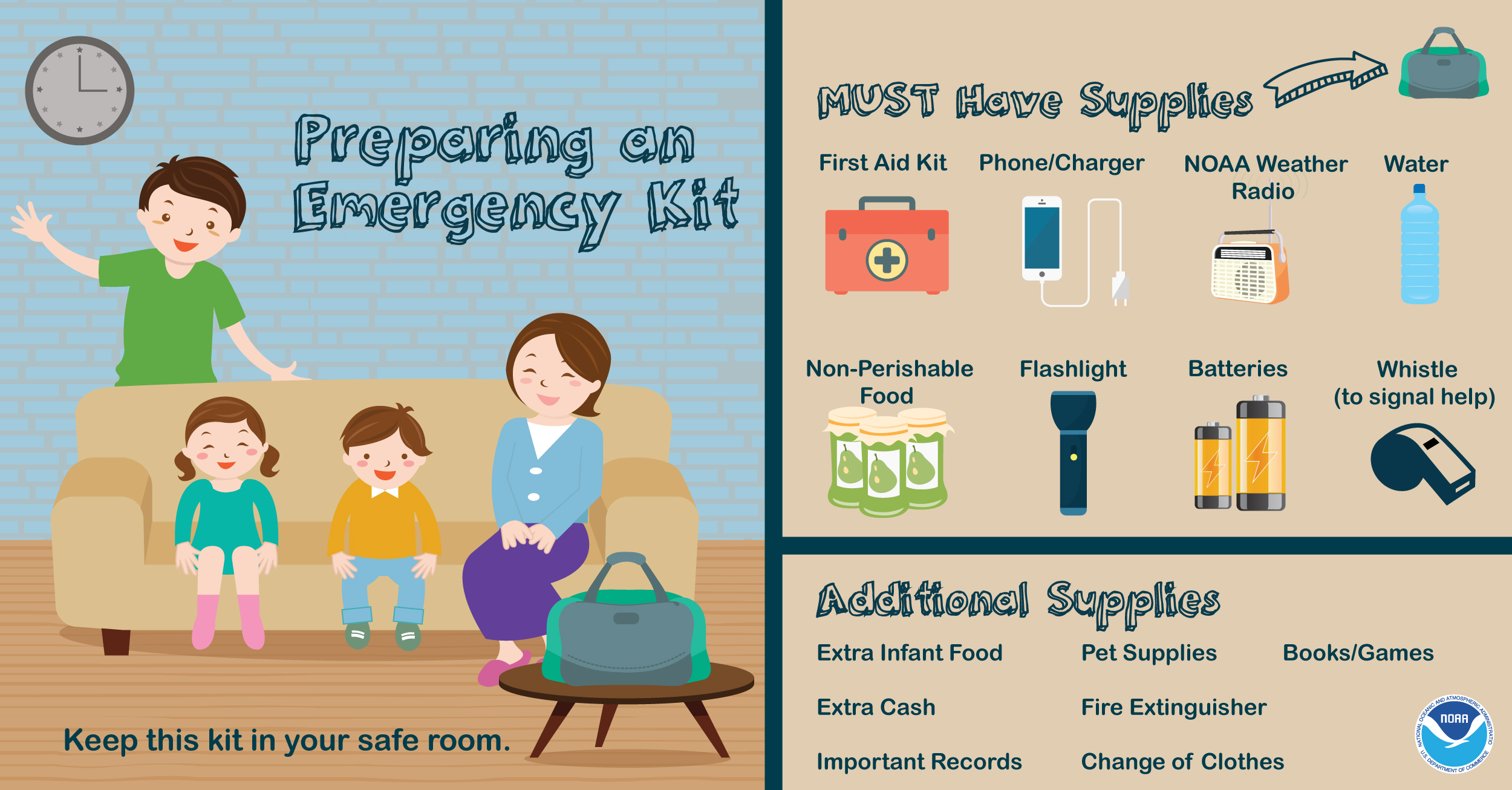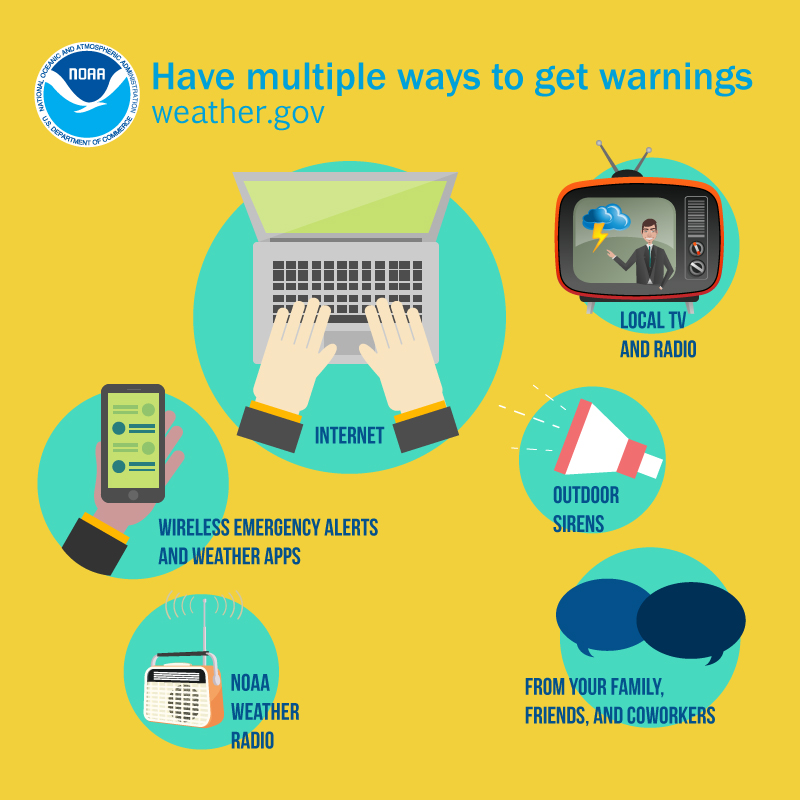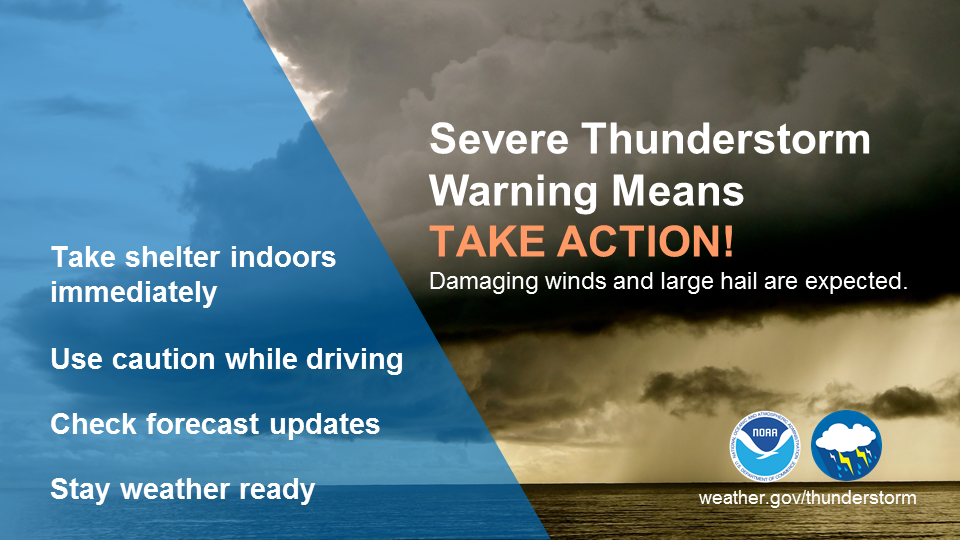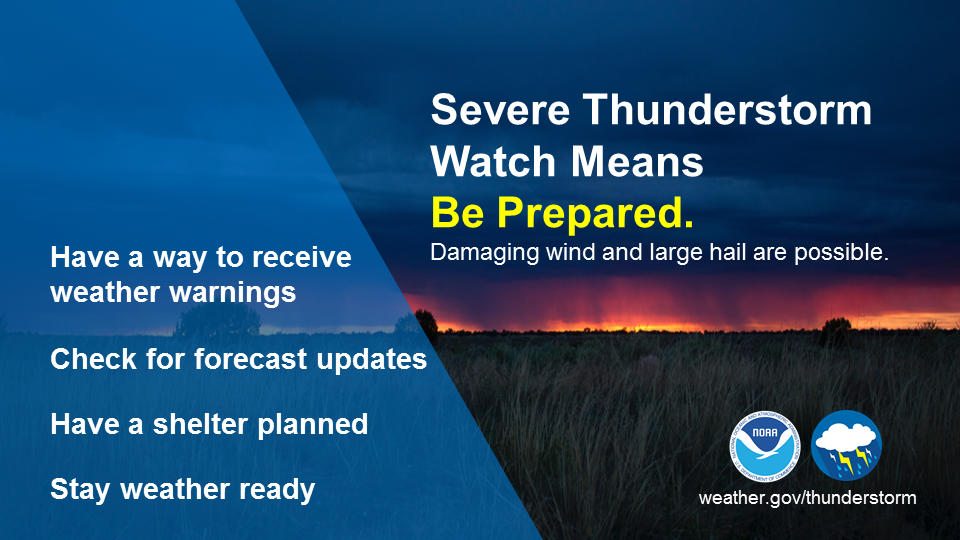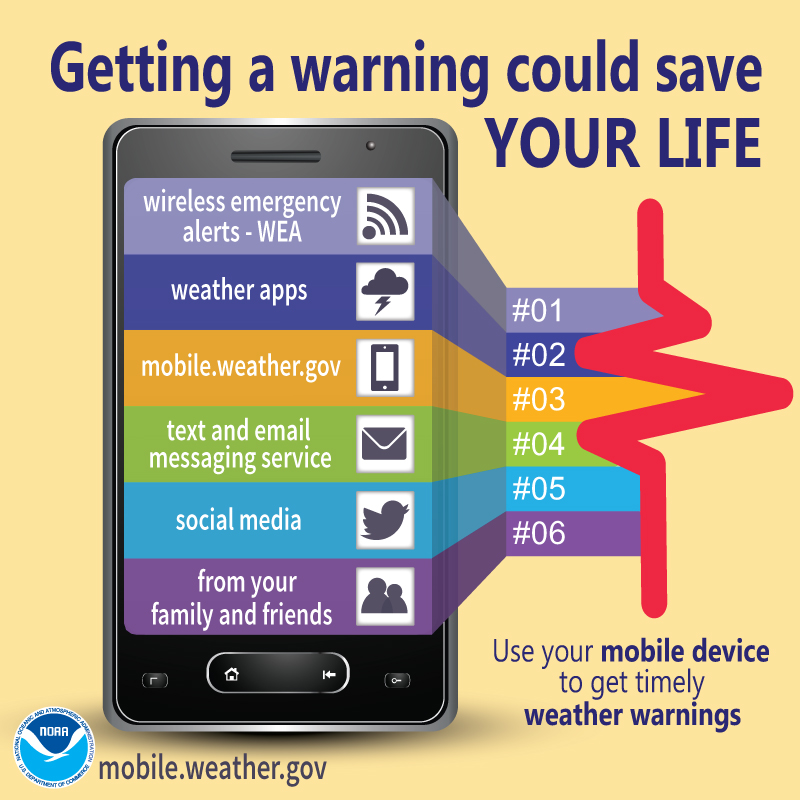 Day 2: Severe Weather, Lightning, and Hail
Yesterday's Severe Weather Awarenessss theme is "Severe Weather, Lightning, and Hail." Here are some facts about these three weather phenomena:
Lightning kills an average of 30 people each year.
Lightning causes $1 billion in damage each year.
Lightning is hotter than the surface of the sun, and can reach temperatures around 50,000 degrees Fahrenheit!
Hail can exceed softball size (5" diameter) and does even more damage when driven by the wind.
*Straight-line thunderstorm winds can exceed 120 mph, which is stronger and more destructive than most tornadoes.
Check out the video below for tips on how to stay safe, and please share these with your contacts!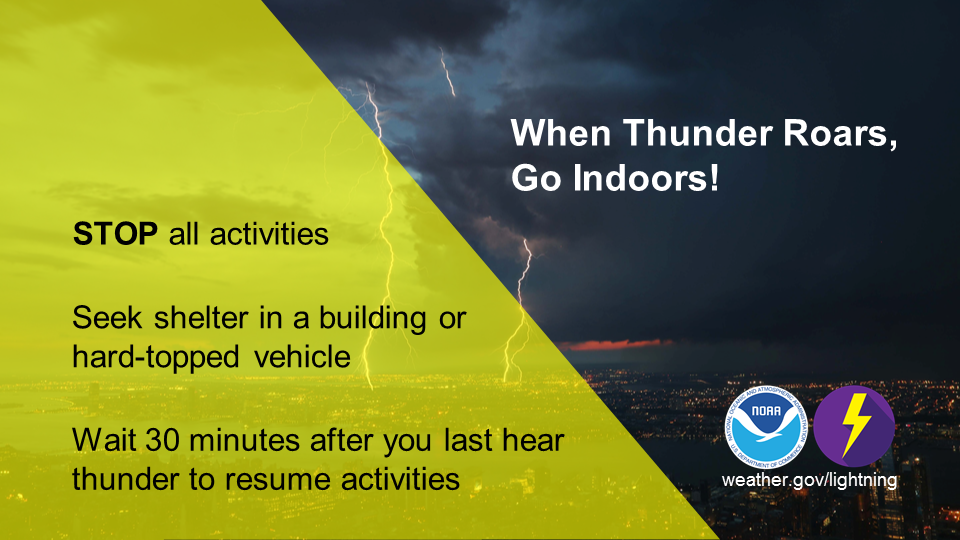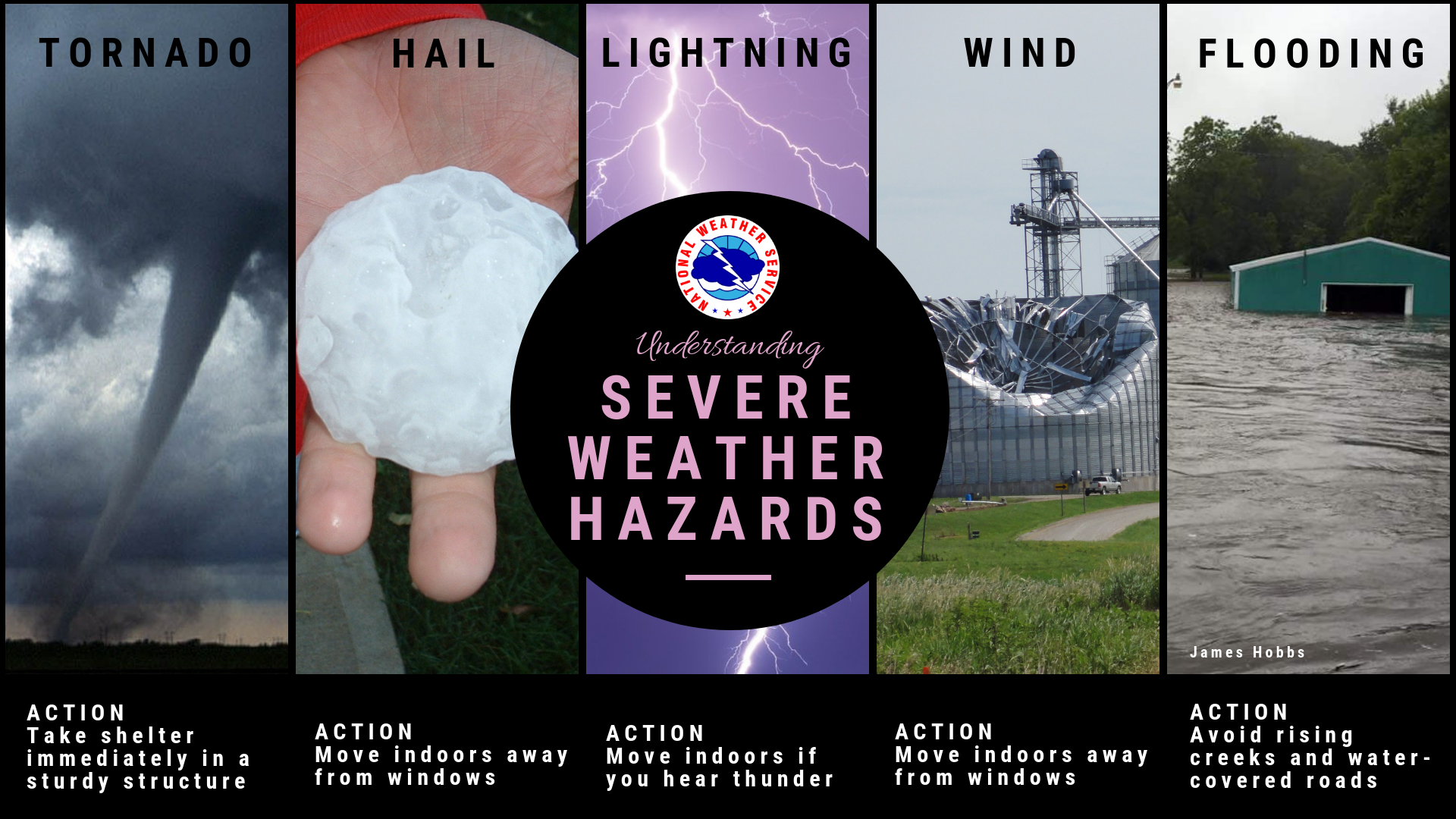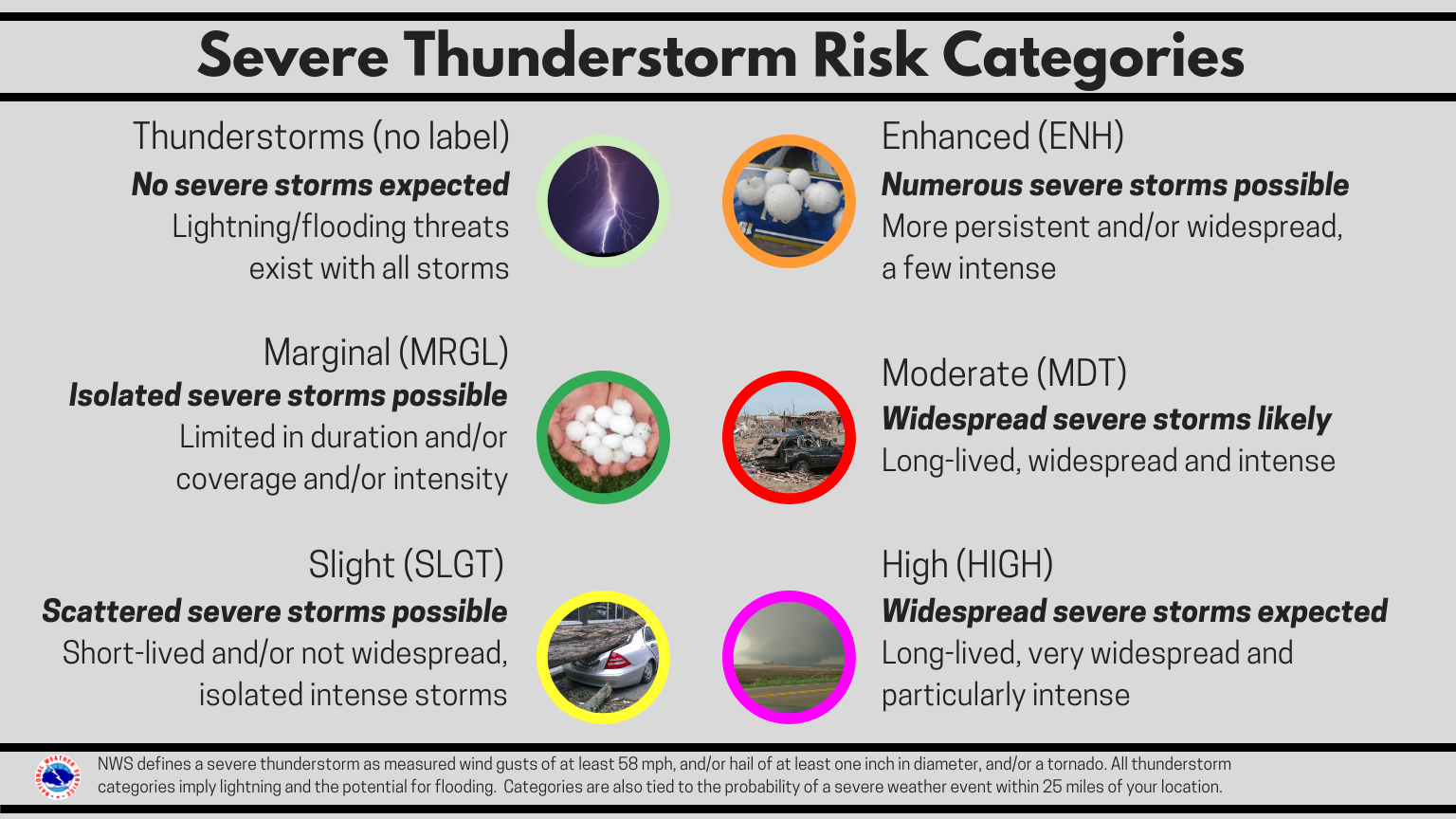 Day 3: Flooding
Today's Severe Weather Awareness theme is "Flooding." Did you know over the last 30 years, on average, more people have died each year due to flooding than tornadoes? The majority of these deaths occurred in vehicles, and the second leading cause was people walking near or in water. Communities most at risk are those located in low-lying areas, near water, or downstream from a dam.
Check out this safety message and the attached graphics for information on how to keep you from falling victim to flooding!
Turn Around, Don't Drown PSA [Video]
Turn Around, Don't Drown Music Video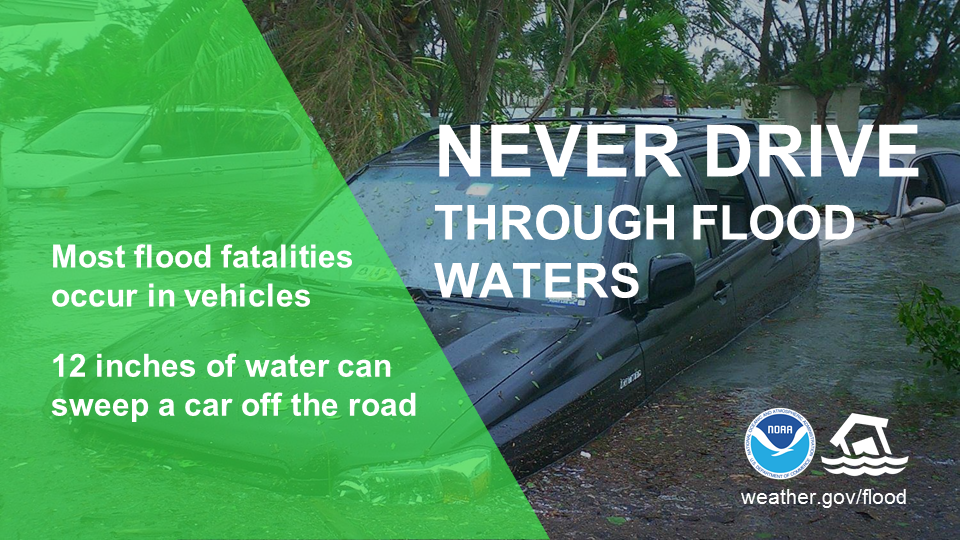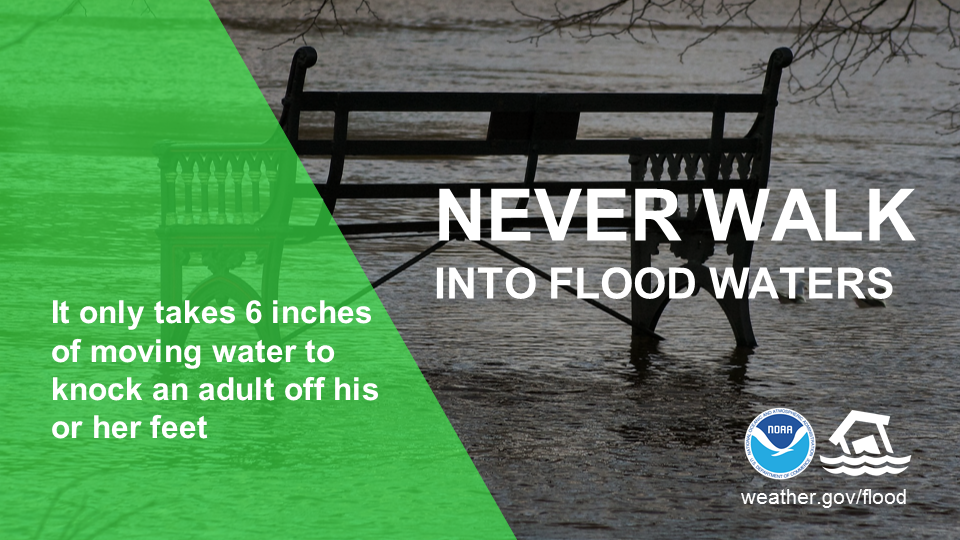 Day 4: Tornados!
Please see below for some great information, links, and attachments about tornado safety.
On average, 1,200 tornadoes occur across the United States yearly. Tornadoes have occurred in all 50 states and in every month of the year.
As a reminder, the Statewide Tornado Drill that was scheduled for today has been cancelled. A make up date has not been set at this time. Despite the drill being cancelled, I encourage you to identify a safety spot for places that you visit frequently to help yourself be better prepared in the event of an emergency! The safest places to be during a tornado are on the lowest level, in a room with no windows, and as close to the center of the building as you can be. Don't have a plan? Get one here.
Check out the videos below for information about what to do before, during, and after a tornado strikes.
Getting Weather Ready: Before a Tornado [Video]fF0&nohtml5=False text: Getting Weather Ready: Before a Tornado [Video])
Getting Weather Ready: During a Tornado [Video]
Getting Weather Ready: After a Tornado [Video]
Click here to learn more about Tornados from Homeland Security and Emergency Management!
Day 5: Heat
Today's Severe Weather Awareness Week theme is "Heat." Believe it or not, heat is the #1 weather-related killer in the United States, and on average, 130 people die each year and countless more hospitalized as a result of it. Please see the link below and attached graphics for more extreme heat information and resources.
One more question before we wrap up Severe Weather Awareness Week. Have you tried our forecast widget on your mobile phone? You can get it by going through these steps:
1) Go to mobile.weather.gov in a browser on your mobile phone.
2) Enter your location in the box
3) Click "Add to Home Screen" or save it in a browser window