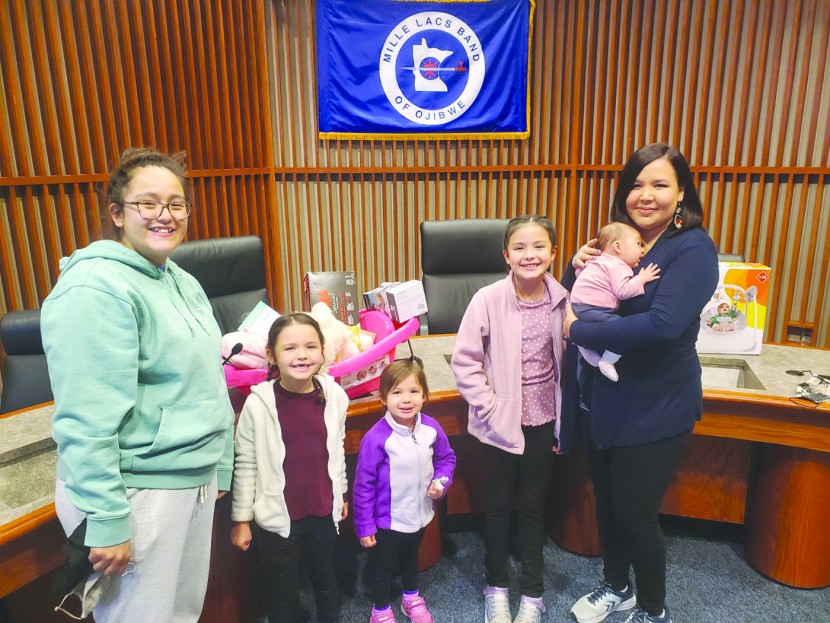 Baby baskets brighten lives during a difficult time
By Virgil Wind District I Representative
The year 2020 changed all our lives with every turn, whether it was the stay-at-home orders, mask mandates, or distance learning and teaching for all of our families. It was an unprecedented year full of uncertainty and fear. This pandemic intensified lots of the troubling things that we all face daily, and it led to an increase in the need for more and more support.
To me, life has always been about perspective. We can choose to wallow in the dark or we can choose to focus our energies on something new and bright. This new position wasn't without initial challenges. As I became acquainted with it, the realization came that the end-of-life ceremonies would always be part of this new venture. This is something that we take very seriously and are honored to be a part of. It is, however, one of the darkest times of our lives and can be very daunting. We want the families to know that we are always here to help in any way we can during these difficult times.
An awesome idea was suggested to me by one of my brothers during a conversation. He said, "If that is something that you will always have to do, then why not celebrate on the other end of it?" The conversation then shifted to the brightest time of our lives. We both spoke of the births of our children and how no matter what we were facing, just the simple thought of that day or those days could bring an instant smile and a feeling of gratitude and hope. With that came the idea that we would celebrate life. We would engage and welcome every new life into our district, and that would bring light to the darkness and tribulations of this new job.
In December, I was honored to be able to gift our first two baby baskets to a brand-new baby boy and girl in our district. This basket included some necessities and also some very cool new gadgets to comfort the newborn. To those families, I thank you! I am proud to be your representative. For years to come, these and future recipients will represent the light in the darkness. We are currently working on the process for knowing when a baby is born to a Band member within our district and will need the families' help.
Please let our office know when a new bundle of joy arrives. The only return we ask is that we are able to take a picture to add to our emerging collage of hope. The first two recipients were gracious enough to allow us to use their pictures for this story.