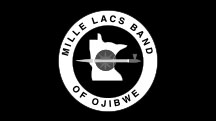 By Brett Larson, June 24, 2015
A men's gathering — Ininniwag minima ("We are men again") — will be held Friday, June 26, through Sunday, June 28. Men are invited to "Come and learn the ways of men — roles and responsibilities within the community." Young men under 18 must have a male parent or guardian.
The agenda includes a pipe ceremony, elder talks, crafts, games and a sweat lodge.
Call Tom at 320-420-8017 for more information.