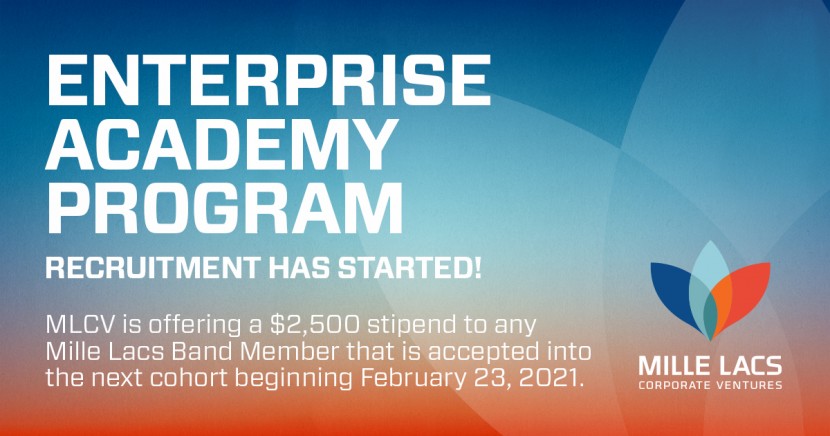 Dreaming about starting your own business? It's time to make that dream a reality.
MLCV & Initiative Foundation is recruiting for the next cohort of the spring Enterprise Academy program that starts February 23, 2021.
Graduates will leave the program with a strong business plan, a deep network of like-minded entrepreneurs, and access to the Initiative Foundation's vast financing programs for startups.
All are encouraged to apply. MLCV is offering a specific $2,500 stipend to any Mille Lacs Band Member that is accepted into this cohort. To learn more visit https://www.ifound.org/economy/enterprise-academy/#mille_lacs_area_cohort_tab or contact Abdi Daisane from Initiative Foundation at adaisane@ifound.org or Dustin Goslin from MLCV at development@mlcv.com.