By Wendy Merrill Legislative Affairs Director, Mille Lacs Band Member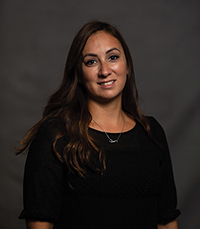 Tribal-State Relations Training at the State Capitol in St. Paul was a historic event to see. The goals, according to the handout given to each person in attendance, were to educate state employees about Indian people and governments, create partnerships, build respectful relationships between the State and Tribes, and create an enduring commitment by the State to learn about tribal governments.
The mission statement read, "To provide training and education for Minnesota State employees about the American Indian tribal governments, histories, cultures, and traditions, in order to empower state employees to work effectively with American Indians and promote authentic and respectful relationships between state agencies and American Indian tribes."
Less than one year ago, I graduated from the Master of Tribal Administration and Governance program at the University of Minnesota Duluth. I was taught a great deal about tribal sovereignty and self-determination.
Sovereignty means the right to determine our own destiny and governance. After hearing the history explained again, I imagined what others might have been thinking, and I hope they see the word "sovereignty" from our perspective. This intense session — which took me two years to learn — was jammed into two hours for the House of Representatives.
It was neat to watch my professor, Tadd Johnson, teach those same values, and seeing him explain the legal, cultural, and political contours of tribal sovereignty to members of the House was something I will always remember. The moment one of the Representatives stood up and said "boozhoo" when he asked a question meant progress and hope for the future. Standing ovations were well deserved.
This historic event for Tribal Sovereignty Day had a huge impact on me. Our 11 Native leaders from across Minnesota shared their perspective on tribal history and culture, and they were speaking their language to House legislators. This was an emotional part of the day because they mentioned historical trauma and past assimilation. This is important for state lawmakers to understand the sovereign nations within Minnesota.
Our own chief executive, Melanie Benjamin, shared her hope that all Band members find "Bimaadiziwin" — "The Good Life" — meaning public safety, wellness, language, culture, education, housing, and economic development. An important topic was the discussion about the law enforcement agreement and doing more together in Tribal-State partnership in areas such as economic development, tourism, and environmental projects.