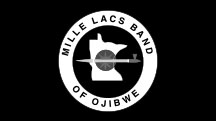 By Toya Stewart Downey, September 2, 2015
During her recent testimony to the Senate Indian Affairs Committee, Chief Executive Melanie Benjamin said the growing addiction to opiates throughout Indian Country has become a threat that is comparable to the "21st Century version of smallpox blankets."
Many others share a similar perspective and have expressed grave concerns about the dangers of opiates in the Native American communities across the country.
After a recent Tribal Executive Committee Meeting of the Minnesota Chippewa Tribe (MCT), the group met for several hours with Senator Al Franken and discussed the issues of opiate abuse and talked to him about the issues plaguing reservations because of that abuse.
During the MCT meeting Sen. Franken said that the testimony given by Melanie during the July 28 Senate Indian Affairs Committee offered real solutions, such as opening a culturally based treatment center in Minnesota, that could help lawmakers as they look to partner with the Mille Lacs Band and other tribes.
He added that the solutions presented by Melanie were the only suggestions that the U.S. Senate had received so far on this matter. In comments addressed to the Chief Executive following her testimony, Chairman John Barasso, a senator from Wyoming, thanked Melanie for being the only witness to bring proposed solutions to the hearing.
The Band's Health and Human Services Commissioner, Sam Moose, was at the MCT meeting and said that Sen. Franken was, "interested in finding a solution and he said that tribes would be a part of that solution."
Sam added that the senator listened to the tribal leaders identify the problems and he heard that tribes need more resources, particularly funding to help with the problem.
"I think what's important is that that when an issue like this hits the nation or the State of Minnesota, it hits Indian Country harder," said Sam. "This is all compounded by social and historical trauma."
Opiates are a group of drugs that are used for fighting pain and can be both prescription painkillers and illegal drugs such as heroin. Recent health statistics show that across the state, 28 percent of babies born to Native Americans have neonatal abstinence syndrome (NAS) based on the drug use by the parent.
In other words, Native American newborn babies are 8.7 times more likely than white babies to be born with NAS. Babies of other ethnic groups in Minnesota are less likely than white babies to be born with NAS.
While the long-term effects of opiate addiction on babies are still being studied, the short-term effects are widely known and are heartbreaking.
The National Institutes of Health cite symptoms such as fever, irritability, seizures, sweating, trembling, vomiting, diarrhea, hyperactive reflexes, poor feeding, rapid breathing, sleep problems, slow weight gain, and high-pitched or
excessive crying.
Drug use also increases the likelihood of birth defects, premature birth, low birth weight, small head circumference, sudden infant death syndrome (SIDS) and problems with development and behavior.
According to the Band's Behavioral Health Department, the statistics surrounding opiate use are troubling.
Native Americans ages 12 and older reported as highest drug-use rates of any ethnicity.
There's been a 984% increase in opioid and heroin abuse among all groups from 1998–2011.
There's a 3,695% increase from statistic above of opiates and heroin among American Indians since 2011.
There were 38,329 drug overdose deaths in 2010, and of that, 16,000 deaths were due to opiates.
Cheri Hample, the Band's Health Services Director, said the tribal health directors statewide are constantly discussing opiate abuse and the problems they are causing for Indian Country.
"If a woman is addicted to opiates and is pregnant, we're losing a generation and the future of that child who is born addicted," said Cheri, who has been in her role for six months.
"Because of this issue, one of the initiatives we have here is that we are going to focus on the child-bearing age group and do focused outreach to women who are not seeking prenatal care.
"The challenge is that because the Band doesn't have its own hospital, those of childbearing age tend to go to different places for treatment when there's a problem, but not necessarily for prenatal care," Cheri said.
"They are not on our radar, and we've got to find a way to change that," she said. "Some may be reluctant to seek us out because the response to opiate abuse is punishment."
To help, the health services department is working with the public health department in an effort to reach out and track those in the community who are pregnant. Health Services is also hoping to hire nurse practitioners that have a focus on prenatal and public health.
Eventually, the hope is that they will be able to focus on young males, too, in an effort to help them understand the outcomes of addiction, particularly in babies. "Young males are an underserved population because they are less likely to need medical attention than women of childbearing age," Cheri said.
"We are dealing with a huge, complex problem. When people seek medical attention, they are expecting a prescription when they leave, so you have this complexity of how we're prescribing drugs," said Cheri. "You layer this with historical trauma, boarding school trauma, and we're now contributing to a system where addictions can multiply."
And when addictions multiply, it impacts the people who are addicted as well as the community. That is the message Mille Lacs Band leaders and other leaders of tribes across the country are trying to share with both local, state and national elected officials.
"Last year, 262 Indian babies were born with opiate addiction in Minnesota and cost about $8 million in medical care during withdrawal," said Melanie during her testimony before the Senate Indian Affairs Committee. "The costs only grow as these children are often placed in foster care and require additional services to address their health needs."